Cesar Alvarez
Background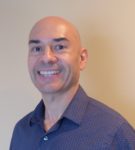 Cesar Alvarez attended the University of California, Berkeley where he received his Bachelors of Science in Electrical Engineering and Computer Science in 1989 and his Masters of Science in Computer Science in 1990.
Cesar was a Software Engineer on Excel versions 3, 4, and 5, helping Microsoft Excel go from single digit market share to owning the market.
Cesar spent nine years as a professional market researcher for Connors Research and TradingMarkets.com. Cesar has been at the forefront of stock market research, having developed a number of successful trading systems now used by numerous investors and fund managers in the United States and internationally. Cesar has given trading presentations both over the web and in person to hundreds of traders.
At Cesar's blog AlvarezQuantTrading, he continues to explore quantified stock market research .
---
Books
Cesar was the primary researcher and co-author of the following books:
---
Indicators created by Cesar
PowerRatings at TradingMarkets.com
---
Strategies
Cesar has been involved in the creation of over 100 trading strategies. These include equity day trading, equity swing trading, long term equity trading, equity options trading, emini swing trading, volatility day trading, volatility swing trading, ETF day trading, ETF swing trading, long term and ETF trading.
Steven Gabriel
Background
Steven attended UCLA where he studied Microbiology and Molecular Genetics.  He went to Medical School at SUNY, Brooklyn.  And, he completed his residency in Emergency Medicine at UCLA Medical Center. He has recently completed a fellowship in Anti-Aging and Regenerative Medicine as well.  Throughout all of  his education, Steven was actively involved in the markets and paid for much of his schooling through his trading.
Trading History
Steven has been actively trading the markets for the past 19 years.  He has an extensive history trading equities, options, futures, and volatility.  For the past 13 years he has been a quant based trader.  He has been involved in research with 100's of different ideas, concepts, strategies, and systems.
Steven has been a regular contributor to several major financial sites, and a mentor to several traders.  Steven's trading track record is impressive, generating over 500% total return over the past 10 years with several years in excess of 50%.  Steven now practices Emergency Medicine part time because of his financial success in the markets.  He has a passion for teaching others profitable trading techniques.